Serving Greater Glendale, AZ
Exterior Painter in Glendale, AZ
The exterior of your home or business says a lot about it. And you only get one chance to make a first impression on guests and potential customers. So if your exterior could use a new coat of paint, trust the team at E & S Painting to get the job done.
Quality Painting Services
At E & S Painting, we pride ourselves on complete professionalism. No matter the size of your property or scope of your project, we pledge to approach it in a through, meticulous fashion. We want you to come away satisfied with the results we produce; and we work hard to exceed expectations every time we approach a task. Best of all, we keep our rates reasonable without skimping on quality.
Give your home or business a brand new look with our expert exterior painting services. Call us today for more information or to schedule an estimate for your property.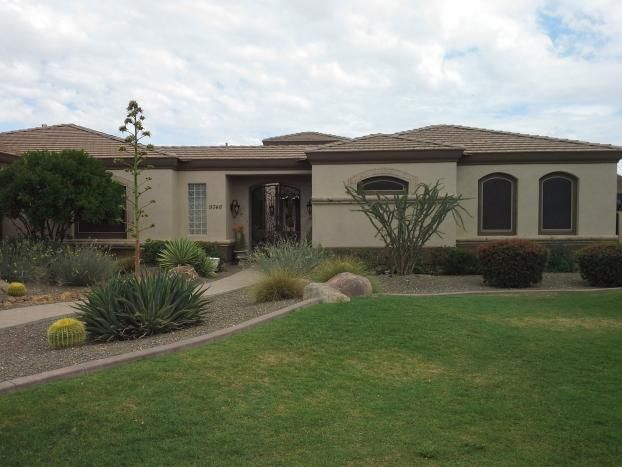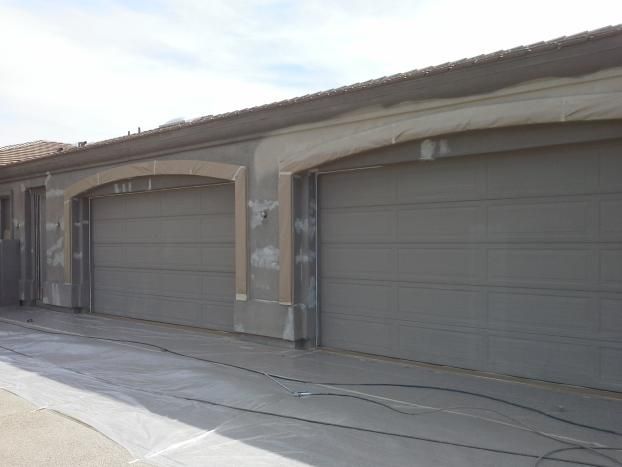 I would like to commend E&S Painting for a job well done. Commitments made were met and in a timely manner. E & S made recommendations which were appropriate and accepted. They were very polite and hardworking. We highly recommend E&S Painting and will use them again. Joseph LePochat

I have worked for them and what they do is very professional ... With them everything is detailed and of good quality, currently I do not work for them because I work on my own, but I can hope that it will improve working with them, I recommend it ...

E&S painting did a SUPERB job painting my Aunt's home! Mr. Sandavol and his team were kind, caring, industrious and accommodating. I can't say enough good things about this company. They transformed a home that had not been painted in over 20 years to a living space that looked totally rejuvenated when they left

E & S did a fantastic job for us at a fair price. They were great to work with and a pleasure to work with. We would recommend them to anyone...Dan and Jeanne B

Simply the best painter in Arizona

I recently had Simon and his team paint the exterior of my home and they did an amazing job! They took care from start to finish: patching all exterior cracks, replacing worn weather stripping around the garage doors, covering all windows and carefully taping around exterior lights and extending ground coverings to ensure no paint splatter would get on the driveway, walkway or plants. I would HIGHLY recommend E & S Painting and will definitely use them for my interior painting needs.

We have used Eduardo "Lalo" for 8 years now and have always been delighted with the professionalism and quality/results that he and his teams have produced. Lalo was personally recommended to us by the construction superintendent of luxury builder, Rosewood Homes, back in 2008 and we have used him ever since. Rest assured, Lalo's reputation is well-deserved! Lalo goes above and beyond to ensure that the work gets completed in the necessary time frame (he has even brought in extra people to ensure that additional requests we have are accommodated) and, most importantly, the members of his team are true artisans of their trade. We have never been disappointed and have referred him to friends/family/neighbors for 8 years. We wholeheartedly recommend Lalo and his company, E&S Painting!

We had Simon and his crew (Pedro, Gustovo and others). There were a number of things I liked about them: 1) They arrived when they said they would arrive, 2) they were very accommodating in that they had to cover all of our furniture and belongs with plastic so they could spray the ceiling, doors and baseboards, 3) they were very polite and respectful, 4) they were very particular, especially Simon coming thru and inspecting everything to be sure it was done right and nothing missed. I had our entire 2500 sq ft home done and they completed it in 3 days, not leaving until 7 pm on the last day just to accommodate our schedule. I felt we were charged a very fair price for the amount of work that was done. I will be contacting them in the future for our exterior paint job.

I started my house painting project with another painter who had good reviews and BBB rating. His quote seemed good so I went ahead with the job. I got suspicious when his helper completed the pressure washing in just 45 minutes and did it all from ground level. Then they said I needed some stucco repair but they didn't do that. What !!! I then called E & S Painting who was also on my list of potential painters. Eduardo came out that same afternoon and confirmed that the pressure washing was no good. Still chaulky surface and the paint would not stick for long. Eduardo gave me a quote the following day and it was about the same amount as the first painter so I went with it. He promised " we will take care of your home". That sold me. Eduardo, Juan, and Luis did exactly that. Every step was done the way I would do it myself. The prep was thorough, and I knew they did not cut corners the way the other painter did. They are reliable, on time, professional, competent, and trustworthy. The paint job came out beautiful and my wife and I are completely, totally satisfied. You can get someone to slap a coat of paint on your house for a little less, but if you want someone to "take care of your home", call Eduardo.